M*A*S*H
Balding, baritone-voiced actor played Major Winchester in M*A*S*H
David Ogden Stiers, the tall, balding, baritone-voiced actor who brought articulate, somewhat snobbish comic dignity to six seasons of the acclaimed television series M*A*S*H, has died at his home in Newport, Oregon, aged 75. His death was announced on Twitter by his agent, Mitchell Stubbs, who said the cause was bladder cancer.
Stiers joined the cast of M*A*S*H in 1977, when Larry Linville, who had played the pompous and inept Major Frank Burns, left the show. The series, a comedy-drama set in a Mobile Army Surgical Hospital during the Korean War, required a foil for its raucous, irreverent, martini-guzzling leads, Hawkeye Pierce (Alan Alda) and B.J. Hunnicutt (Mike Farrell), and Stiers' imperious Major Charles Emerson Winchester III fitted the bill.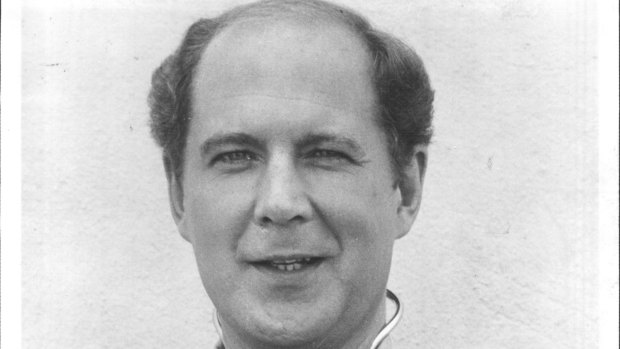 Winchester's upper-class Boston priggishness, however, was balanced by impressive medical skills, a heartfelt appreciation of the arts, real wit and a surprising level of compassionate humanity. Winchester was, unlike Burns, a worthy adversary.
From the beginning, Stiers said he felt confident about playing Winchester. "It's just a matter of isolating the traits" from others in his own personality, he told The Salt Lake Tribune in 1977. But he confessed to one definite difference between himself and his aristocratic character. "Where he wears a smoking jacket to bed," he said, "I often wear nothing but socks."
The role earned Stiers two Emmy nominations (in 1981 and 1982). He was nominated a third time, in 1984, for his lead role in The First Olympics: Athens in 1896, a dramatic mini-series.
In a statement after his death, Loretta Swit, who played Major Margaret (Hot Lips) Houlihan on M*A*S*H, called Stiers "my sweet, dear shy friend," adding, "working with him was an adventure."
David Allen Ogden Stiers was born on October 31, 1942, in Peoria, Illinois, the son of Kenneth Stiers and Margaret Elizabeth Ogden. The family later moved to Eugene, Oregon where David graduated from high school.
After briefly attending the University of Oregon, he headed to California to pursue an acting career and worked with the Santa Clara Shakespeare Festival in California for seven years. In the late 1960s, he moved to New York to study drama at Juilliard.
There he became a member of John Houseman's City Centre Acting Company, making his Broadway debut with the company in 1973.
He continued to appear on the New York stage in the 1970s and returned to Broadway later in his career, playing a beloved wartime general in the 2009-10 holiday run of Irving Berlin's White Christmas.
Voice roles went on to become an important part of Stiers' career. He was in the cast of about two dozen Disney animated films.
Other movie work included roles in Oh, God! (1977), The Man With One Red Shoe (1985), The Accidental Tourist (1988) and four Woody Allen films. He was a peculiar hypnotist in Allen's The Curse of the Jade Scorpion. His last screen appearance was in The Joneses Unplugged, a 2017 television movie about technology overload.
Like his M*A*S*H character, Stiers was a devoted fan of classical music. He conducted frequently and was the resident conductor of the Newport Symphony Orchestra (formerly the Yaquina Chamber Orchestra) in Oregon.
He never married. Some reports have suggested he is survived by a son from an early relationship.
In early 2009, at 66, Stiers announced that he was gay and "very proud to be so" in a blog interview that was reported by ABC News. His secrecy, he said, had been strictly about the fear that openness about his sexuality might affect his livelihood. He said he regretted that.
"I wish to spend my life's twilight being just who I am," he said.