Laurel and Hardy
Comedy duos Little and Large and Laurel and Hardy made debuts in Blackpool before hitting the big time
Retro's A to Z of Blackpool show stars continues with a voice at the back calling "I say, I say, bring on the comedians."
We're on letter L with a couple of double acts, writes Barry Band.
First up, being of most recent memory, are Little and Large, who played seven Blackpool summer seasons over a span of 20 years.
We may wonder if their idea came from a little and large pair of a previous generation, Laurel and Hardy, whose stage was the wide world but who did appear in Blackpool.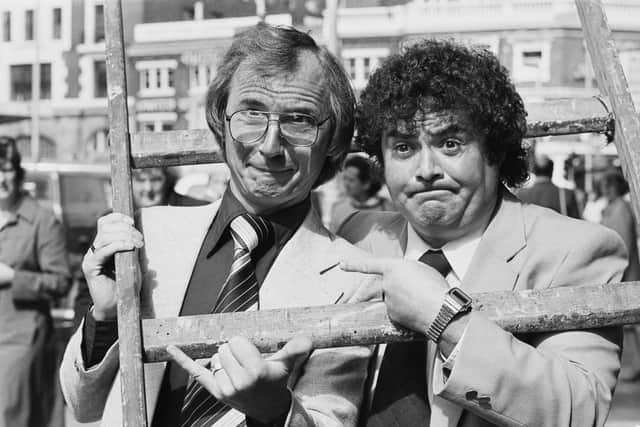 Syd was the little man whose attempts to sing were talked down by Eddie. Stan Laurel was the little man, bullied by the large Oliver Hardy for being slow on the uptake.
Syd Little and Eddie Large began in Manchester clubs and made their Blackpool debut on a variety bill at the old Queen's Theatre in October, 1964, when they were both aged 22.
Success was a long time coming but they won ITV's Opportunity Knocks in 1971 and five years later had their first BBC-TV series.
Syd (Cyril Mead, born in Blackpool) and Eddie McGuinness, from Glasgow, had their first Blackpool season in 1977, in the North Pier's All Laughter Showtime with Frank Carson, Norman Collier and Jim Davidson.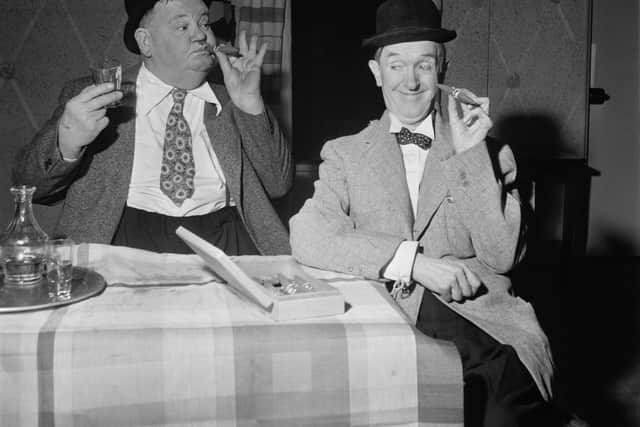 Two years later, also with Frank and Norman, they stepped up to an Opera House season, titled All Laughter Spectacular and with an annual TV series boosting their careers, the duo had the Little and Large Laughter Show for the 1982 season at the Opera House.
In 1990 they headed the Grand Theatre's Rock With Laughter season and in 1993 were guest stars in The Joe Longthorne Spectacular at the Opera House.
After the 1995 and 96 seasons at the Pleasure Beach Paradise Room, the comics split and today Syd has no peer as mine host at Fleetwood's Steamer pub. His comedy partner, Eddie, died in 2020.
An earlier generation of fans saw Laurel and Hardy hit town for a June week in 1947 at the old Palace Theatre, which stood in the promenade block on the north side of the Tower buildings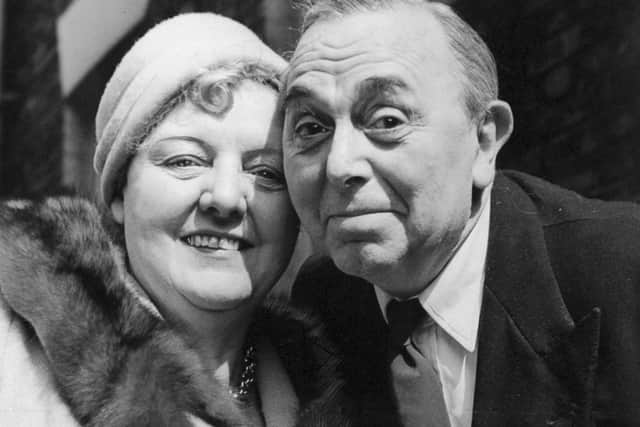 It was the first of Stan and Ollie's three UK stage tours after their Hollywood heyday but the fee was so big that the Tower Company, owners of the Palace, decided once was enough.
Stanley Jefferson (1899-1965) born in Ulverston and Oliver Hardy (1892-1957) from Georgia USA, had previously been to Blackpool on a movie promotional tour in 1932, when their only performance was waving to the promenade crowds.
Not many readers will remember Lupino Lane (1892-1959) but he was the original star of the musical Me and My Girl – and Blackpool saw it first.
The show, with hits like Lambeth Walk and Me and My Girl, by Noel Gay (Reginald Armitage), came to the Grand Theatre for a week in October, 1937, two months before it opened in London.
Lupino Lane was in post-London tours that came to both the Grand and the Opera House in the early 1940s.
More than 50 years on, Blackpool theatregoers saw Gary Wilmot in the updated version of the musical, at the Opera House in November, 1997.