M*A*S*H
David Ogden Stiers Almost Didn't Make It To 'M*A*S*H' Because Of Brutal Face Injury
To date, David Ogden Stiers is fondly remembered as Major Charles Emerson Winchester, III, M.D., a role he maintained for six years and that earned him two Emmy nominations. But Stiers came very close to not even reaching this enduring program because of a severe injury that nearly derailed his whole career.
MeTV notes that Stiers believed physical fitness was important to his success; he needed to look well and feel well to thrive as he wanted in acting. Primarily, he pursued fitness by cycling, and in a cruel twist, this would be the activity that landed Stiers in the hospital.
An extensive injury lands David Ogden Stiers in the hospital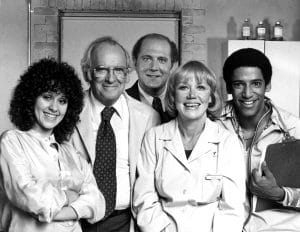 Stiers developed something of a trend where he played medical personnel. This can be traced back to a TV pilot he joined that cast him as a clinic director. The show, Doc, was written by Mary Tyler Moore Show writers. Ultimately, it only lasted two seasons, but much more eventful things were on the horizon.
The same year as that casting, Stiers fell upon a devastating accident on his bike. "I was cycling down a hill and hit a slick spot," he recalled back in 1976. "My bike went one way and I went another, skidding on my face. At the hospital, they used 62 stitches to sew my face back together." But then some five weeks later, the actor was back on his feet auditioning for the pilot that would cast him as a medical official. How?
A miraculous recover
Just how did he recover from an injury that required dozens of stitches across his face, to what one TV writer called "an almost perfect healing" countenance? From Stiers, "I credit the expert care I received in the emergency room of the hospital and the subsequent natural response to healing that comes from a healthy body."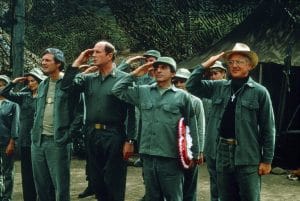 That's not to say the consequences of that accident abandoned Stiers completely. Episodes with Winchester show the man to have a thin scar on his upper lip. Of this, Stiers jokingly praised, "That adds a spot of character." He always did like an immersive, realistic approach to roles.