Uncategorized
Henry Cavill Deep In Superman Talks With Warner Bros
A trusted source reached out to us about Henry Cavill being in very deep Superman talks over at Warner Bros. Pictures.
So, what's going on with Henry Cavill and Superman? This is something that DCEU, Superman and Henry Cavill fans have been asking themselves ever since Justice League was released way back in 2017.
Will he get to play the Man Of Steel again at Warner Bros? Well, that hasn't been a very easy question to answer.
Even Cavill himself hasn't been able to offer fans a definite answer on either side.
For instance, when Cavill was asked during an interview with FOX 5 on YouTube whether he'd ever get to play the role again, here's what the British actor had to say:
I would love to play Superman again, it all depends. There's so many moving parts to that – that it's not just down to my desire.
There you go.
Cavill would "love' to play Superman again. But, I suppose the first question we need answered is will Warner Bros give him that opportunity to play the DC Comics superhero again?
That's not a very easy question to answer given everything's that going on with Warner Bros at the moment. WarnerMedia and Discovery are currently going through a rather tricky merger, and that's slowed things down, a lot.
We still don't really know what's coming out – DC movies-wise – beyond Aquaman And The Lost Kingdom.
There's The Flash movie, The Batman, The Batgirl film, Black Adam and Shazam! Fury Of The Gods.
These are all the DC Comics movies that are officially in development. There has been talk of an Hourman movie, but it seems like that's a Walter Hamada pipedream film that'll never see the light of day.
There's also a Blue Beetle movie that's in development, but again, not much is known about that film apart from that Angel Manuel Soto is supposedly directing it and it's going to star Cobra Kai's Xolo Maridueña.
HENRY CAVILL DEEP IN SUPERMAN TALKS WITH WARNER BROS.
I would actually love to see the Hourman film on the big screen, but with everything that's going on behind the scenes over at Warner Bros. Pictures, I wouldn't be surprised if these films end up being cancelled.
But that's enough chitchat.
You are here to find out more about Henry Cavill and whether he'll get to play Superman at Warner Bros again.
Well, the answer is that he's still not completely out of the picture.
According to sources close to us, Cavill is still in talks with Warner Bros and DC Films. The source revealed:
Henry Cavill and Warners are currently in talks about his future as Superman.
However, that's not all the information we were given about Cavill's future as Superman. Our source also went on to add that he could be seen as the Man Of Steel in Black Adam 2.
There are multiple projects they're discussing – Black Adam 2 is a big one. Cavill is still in the picture for that movie. It's still not the end of Cavill's Superman.
WILL WE SEE THIS FIGHT IN BLACK ADAM 2?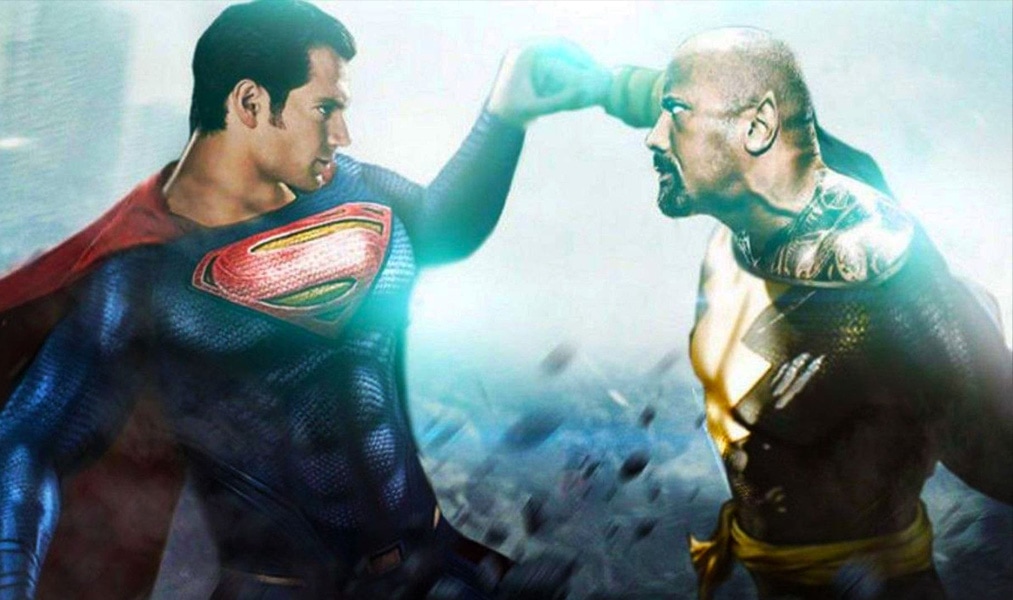 So, it does sound as though Henry Cavill and Dwayne Johnson are still serious about getting to be in the same DC Comics movie.
It would make sense to see Johnson's Black Adam go up against Cavill's Superman in a big-screen blockbuster.
They also share the same agent, Dany Garcia.
So, I'm sure that she's very interested in getting the two actors in the same movie. That would be a pretty big payday for her.
A Black Adam 2 starring both Dwayne Johnson and Henry Cavill would definitely get butts in seats and it would probably break all sorts of box office records, which is probably why Warner Bros. Pictures till hasn't officially parted ways with Cavill yet, despite reports that The Flash movie is going to erase all the previous SnyderVerse films.
It's also been reported that The Flash movie is going to set up a new Justice League team and that Superman won't be part of it.
According to rumours out there on the world wide web, Sasha Calle's Supergirl is going to be the DC Universe's new Superman – meaning that there will no longer be a Superman in these future DC Comics films.
Again, this is still speculation at this point, and it's probably still all being discussed behind-the-scenes at Warner Bros. Pictures.
Given the fact that it's also been revealed that Michael B. Jordan is developing a Superman series for HBO Max, Warners Bros and DC Films are not done with Superman yet.
WILL HENRY CAVILL GET ANOTHER SUPERMAN SOLO MOVIE?
We did ask our source whether Cavill and Warner Bros Pictures are discussing the possibility of making another solo Man Of Steel movie.
Here's what they had to say:
Things are very much still up in the air. It could all come down to money. Cavill's looking for an eight figure salary for a solo Superman movie – that's a very big stretch for Warners.
It does seem as though one of the big issues for Warners as far as Cavill's Superman's concerned is money.
Henry Cavill doesn't come cheap anymore.
He was paid $300,000 to star in Zack Snyder's Man Of Steel. Gal Gadot also was paid a salary of $300,000 for the first Wonder Woman movie.
However, as these movies have become bigger and bigger and more and more popular, actors' salaries have also become much more expensive.
Warner Bros. Pictures is rather cash poor at the moment given the pandemic.
Not to mention the fact that their tentpole films haven't made the studio that much money since the release of Joker.
Since starring in the first Man Of Steel movie, Henry Cavill's star has risen very rapidly. He's now starring in one of the biggest shows around at the minute in The Witcher.
Interestingly, Cavill's also about to star in Matthew Vaughn's Argylle, the Highlander movie and Netflix's Enola Holmes 2.
He's also said to be in talks for a Mass Effect movie or TV show and has also been in talks with Marvel Studios for a 'secret MCU role'.
Added to all of this, Cavill is set to star in Sony Pictures' The Rosie Project.
ALL IS NOT LOST FOR HENRY CAVILL AND WARNER BROS.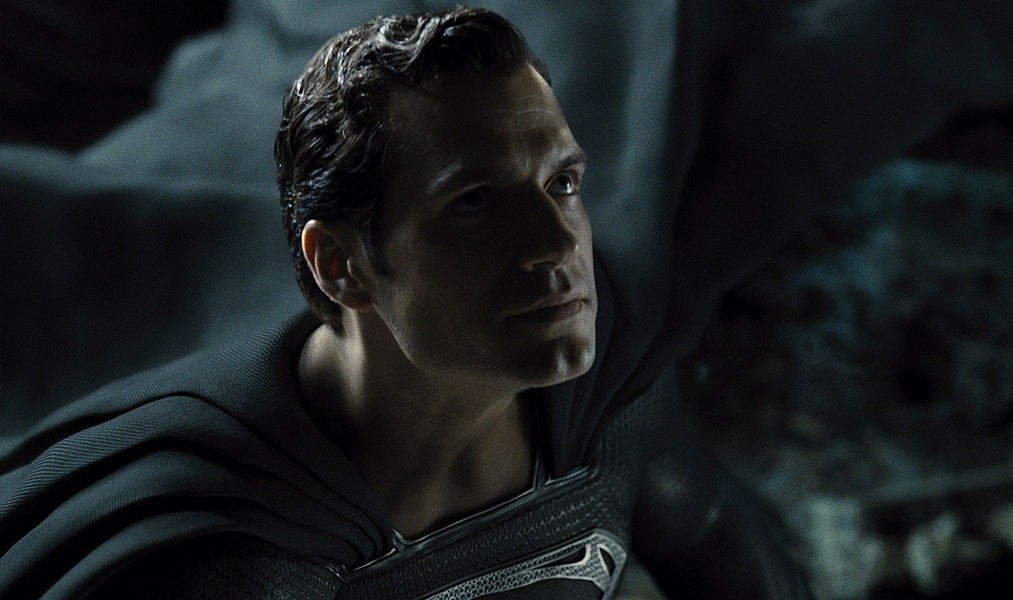 He's a very busy man, and getting the actor to star in your DC Comics blockbuster will cost the studio a lot of money.
This is without a shadow of a doubt the main sticking point for Cavill and Warner Bros.
Hopefully, this won't stop audiences from getting to see the British actor play Superman on the big screen again.
I hope we could clear some things up for you in this article. We'll update you when we hear more regarding Henry Cavill and his future as Superman.
Anyway, I suppose the main takeaway from this article has to be to not lose hope.
Henry Cavill's still trying to play the Man Of Steel again, and it could still happen.
What do you make of this news? Would you like to see Henry Cavill play Superman again in the DC Universe? Let us know your thoughts in the comments below.