Uncategorized
'Sanford & Son's Demond Wilson Was Sick of Rumors & Once Shared Real Relationship of Co-Stars
Actor Demond Wilson gained fame in the 70s and even wrote a few books during his career. He was also a stickler for the truth and was sick of rumors about his costars.
Demond Wilson is most known for playing the son, Lamont Sanford, in the TV series "Sanford and Son" during the 70s. He starred alongside Redd Foxx, who played Fred G. Sanford.
Besides the NBC sitcom, Wilson has a few other acting credits, including the film "Me and The Kid" (1993) and the 80s TV show "The New Odd Couple," in which he played the character Oscar Madison.
FOXX AND WILSON'S RELATIONSHIP
Through his career and after his time on the beloved TV show, Wilson took it upon himself to debunk false information and rumors about his costars. He gave insight into his relationship with his costar. 
During an interview with The Washington Times in 2016, Wilson opened up about his and Foxx's real-life relationship and admitted that it was similar to their onscreen relationship:
"The same relationship you saw in those 120-some episodes was the relationship I had with Redd."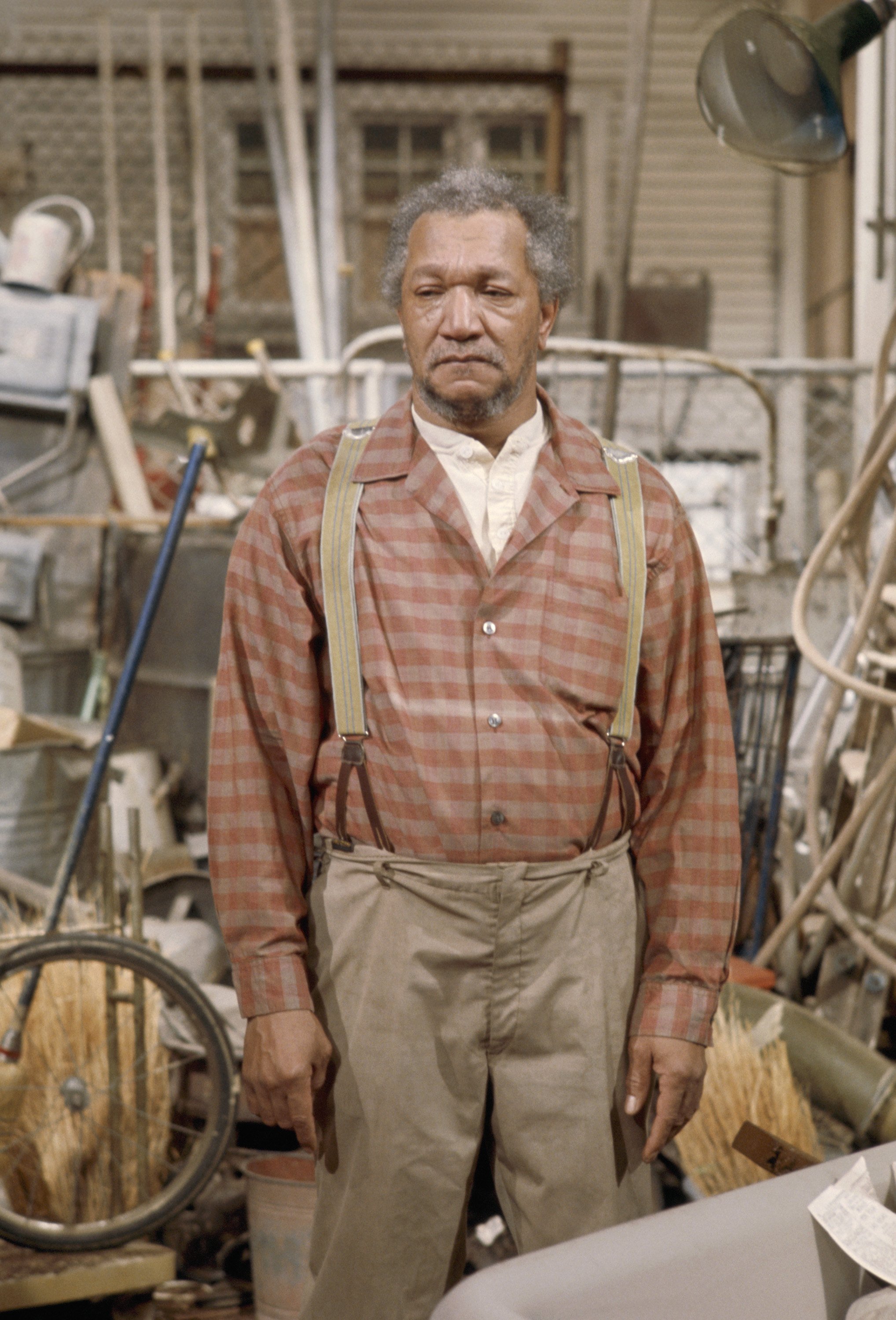 Furthermore, Wilson explained being on the show was like being in a marriage. He reasoned like marriage; if there was "no synergy" between the two protagonists, there was nothing to act or work with. 
Similar to Wilson's onscreen relationship with Foxx, he loved Foxx and said that he found him sweet in real life. However, like actual family members, Foxx could be impossible, annoying, and nasty.
Unfortunately, the show ended after six years of filming, and it was a decision that took Wilson by surprise, as Foxx had expressed in a press conference that he planned to exit the show. He had not previously told Wilson of his decision. 
Wilson revealed that he found out about Foxx's exit when an anchorman from the studio asked him how he felt about the end of an era, and Wilson did not know what he was talking about. The anchorman then explained:
"Don't you read the trades? Redd had a press conference, and he's calling it off. Calling it quits."
WILSON'S EXIT OFF SET
Although Foxx's quit caused the show's end, that is not to say that Wilson did not have his onset controversies. JET reported in 1975 that Wilson once missed two weeks of filming, and NBC did not know why he declined to appear on set.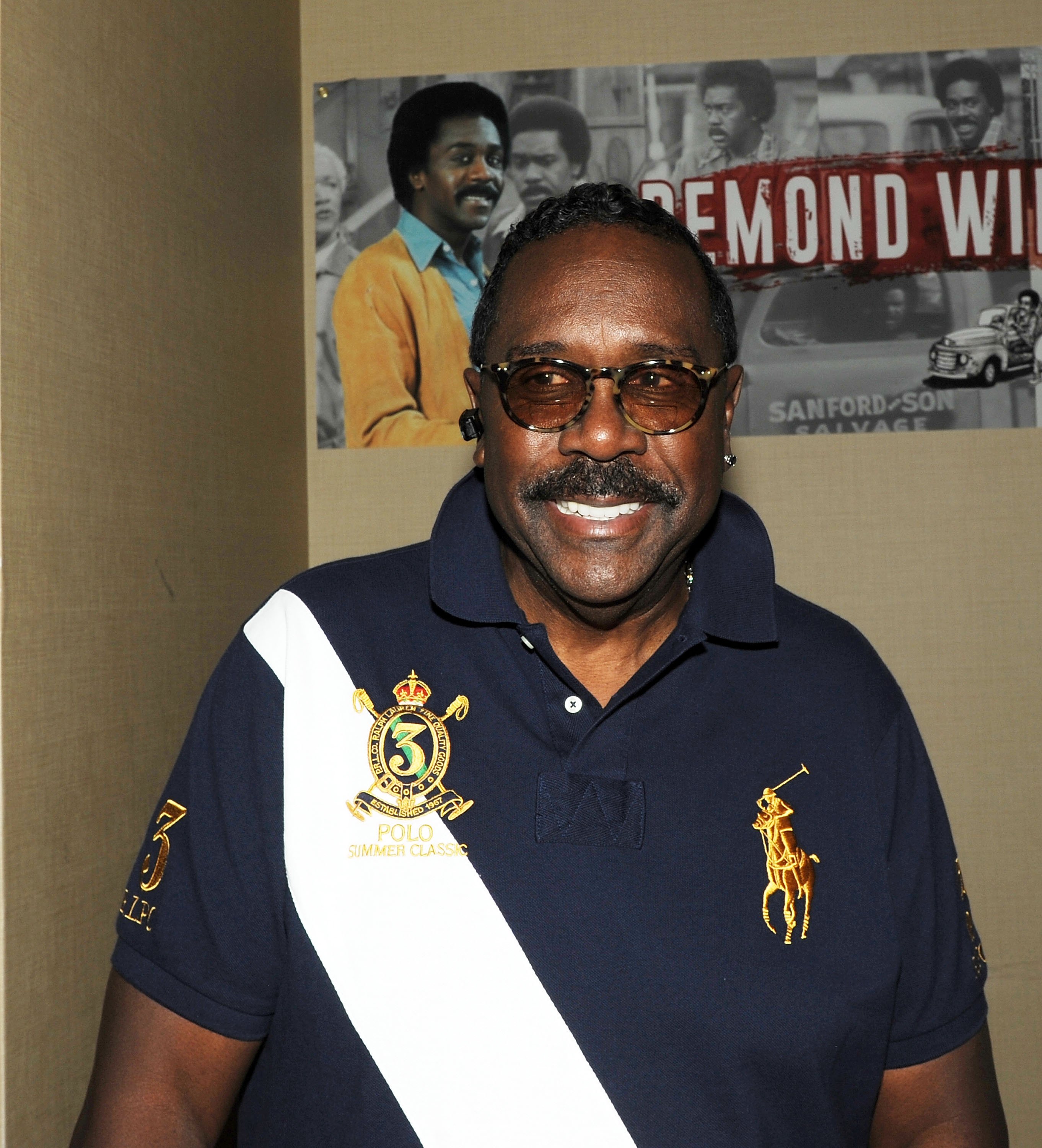 The magazine could not confirm the reason. However, the outlet did speculate that his disappearance was an attempt to get a salary increase as he was not satisfied with his earnings and that the network would not make a spinoff series about him.
It turns out Wilson was following in the footsteps of his onscreen father, as Foxx had done the same thing the previous year and won a salary increase. But it seems Wilson was not as successful in his attempt. 
Although it might be thought that the actors' respective absenteeism would hinder filming efforts by the network, Cathy Banks, the then- NBC publicity director, stated the show went on without each of them during their disappearance from the set.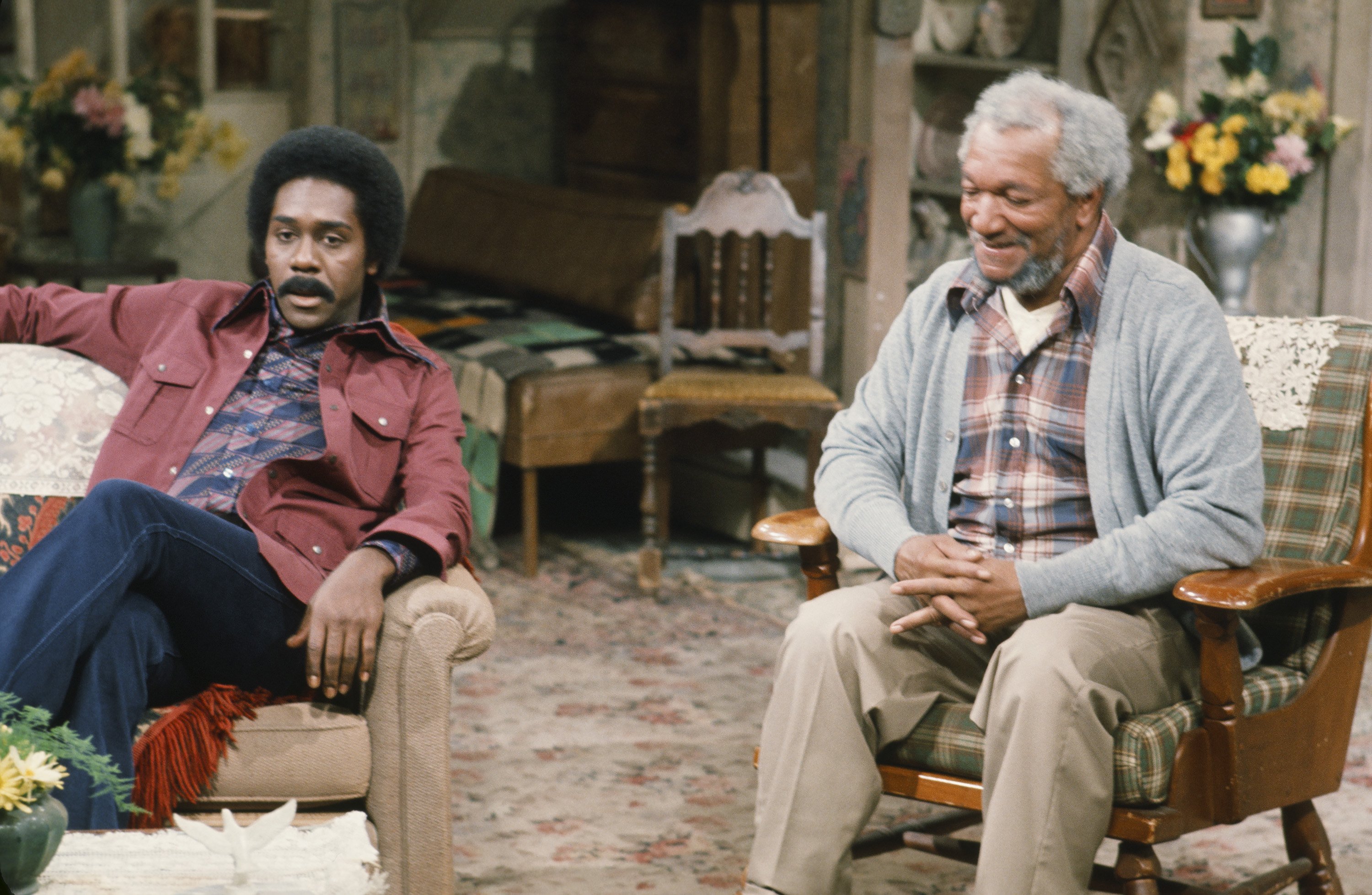 While Foxx was gone, the show filmed segments without him, and when Wilson was gone their filmed two segments without him. They filmed what they needed from the absent actor when he made his return to set. 
DEVELOPING "SANFORD AND SON" CHARACTERS
During a 1972 interview with Ebony magazine, Wilson and Foxx both discussed what it was like acting and developing their characters. The outlet also outlined their working relationship and different details of the show. 
Both men were candid about taking the time to characterize and develop their respective characters. During the first season, Foxx admitted that although he knew a lot about Fred, he was still searching as eight weeks was a short time to develop a character.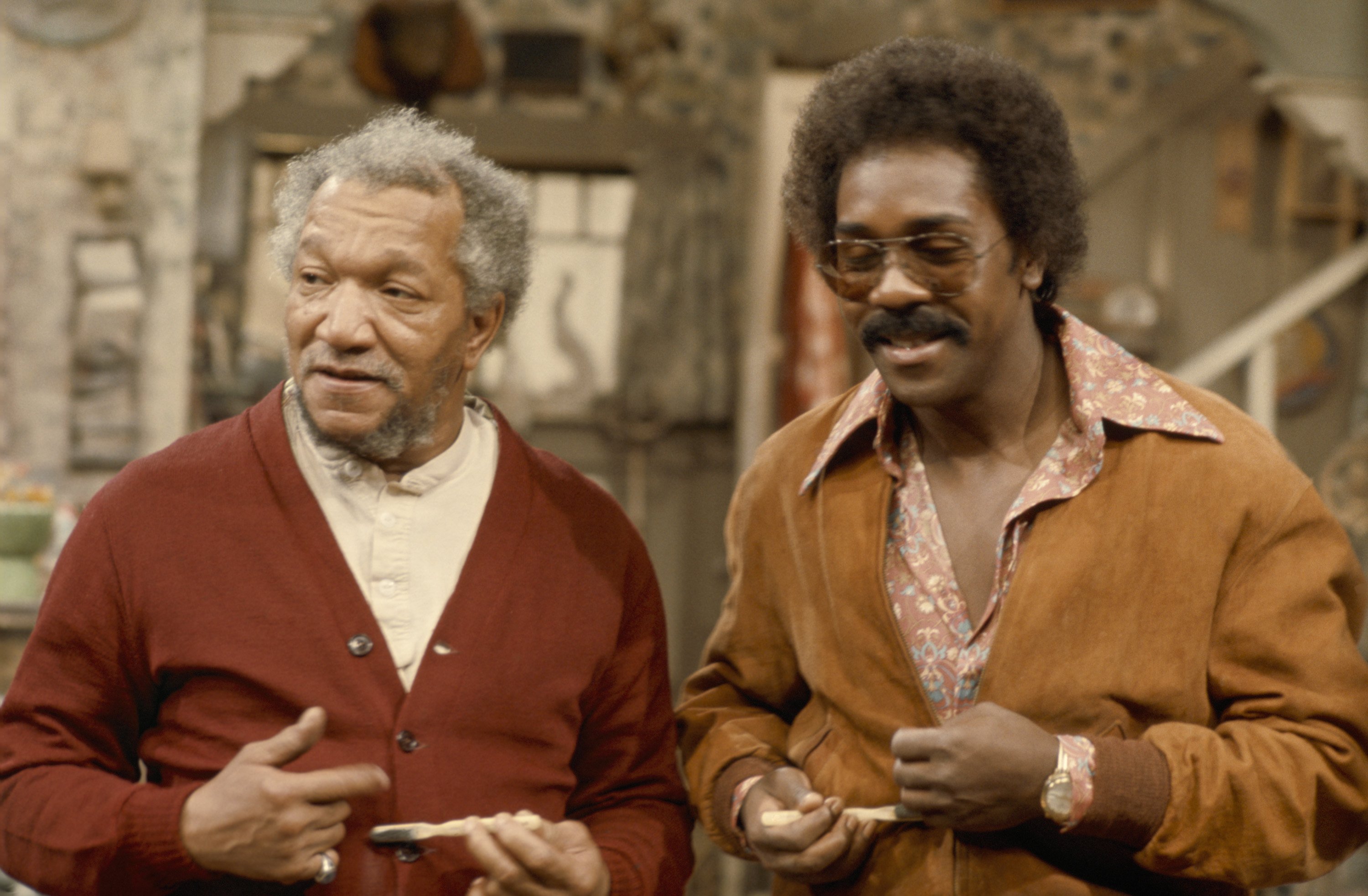 Similarly, Wilson shared that he knew enough about his character, Lamont, to call on him for a scene, but he felt he had not realized the character's full potential. He wanted to explore him more and deal with him in the way he dealt with himself.
Wilson shared that the onscreen father and son had never met before the pilot, so it took some time to figure out each other's timing. However, after a few episodes, they figured it out as he said:
"Now we do know each other and when you dig a cat, it's real. You can see the warmth in our later shows."
Of course, their working relationship only developed as the show progressed. Ebony shared that some fans thought Lamont was too "𝕙𝕒𝕣𝕤𝕙" on his father in the first few episodes, but Wilson 𝕤𝕞𝕠𝕠𝕥𝕙𝕖𝕕 out his 𝕣𝕠𝕦𝕘𝕙 𝕖𝕕𝕘𝕖𝕤 later. 
WILSON SPEAKS OUT ABOUT FALSE RUMORS
Other characters on the show included Lynn Hamilton, who played Donna Harris, and LaWanda Page, who played Esther Anderson. Funnily enough, many fans believed Hamilton and Page were related. 
A fact Wilson was quick to 𝕕𝕖𝕓𝕦𝕟𝕜 during his interview with The Washington Times. He explained he was frustrated by people online misquoting the show, and a rumor of Hamilton and Page being sisters was the newest and "most ridiculous thing ever."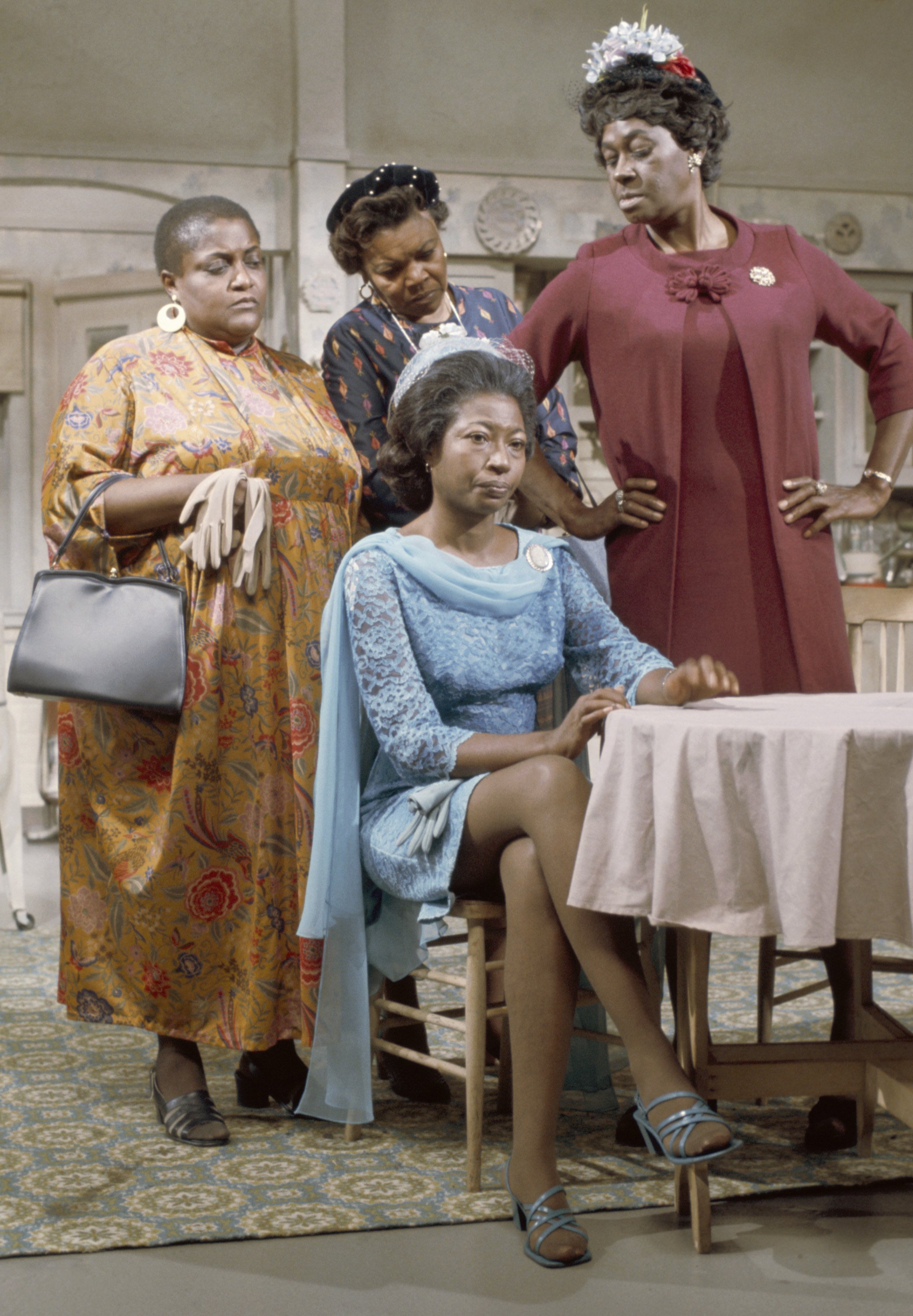 The mix-up was probably caused by the fact that Page does have a sister named Lynn Hamilton. In a 2002 JET article about Page's death, the outlet named a "Lynn Hamilton" as her sister. However, the sister and the actress are not the same person.
Page died in 2002, at the age of 81, from complications related to diabetes. Fans loved her feisty character as Aunt Esther, the sister-in-law, and 𝕟𝕖𝕞𝕖𝕤𝕚𝕤 to Foxx's Fred. The actress maintained her character in the show's spinoffs too.
Hamilton, the actress and not Page's sister, played Fred's girlfriend in the British TV show "Steptoe and Son." However, Hamilton has credits in many different TV shows.
A few of her roles including, Verdie on "The Waltons" and other appearances in shows and soap operas including, "Generations," "227," "The Golden Girls," "Dangerous Women," "Roots: The Next Generation," and "Port Charles."