Uncategorized
We can thank Cheech & Chong for one of the greatest minutes in movie-car history
A Fiat 128 Sport Coupe, 23-window VW Transporter, and so much more.
Most of us don't think of Cheech & Chong's first movie, "Up In Smoke," as a car movie, not the way we'd think of "Duel" or "Le Corniaud." However, if you pay attention to the vehicles seen in this film, you'll see some amazing machinery. Los Angeles in 1978 (where the film was shot) had plenty of great cars in any case, but it's clear that someone involved with the production of "Up In Smoke" had an eye for the good stuff. There are interesting cars throughout, but one sequence stands out as one of the greatest single minutes in movie-car history. Here's some of what you'll see if you start watching about 22 minutes into the movie.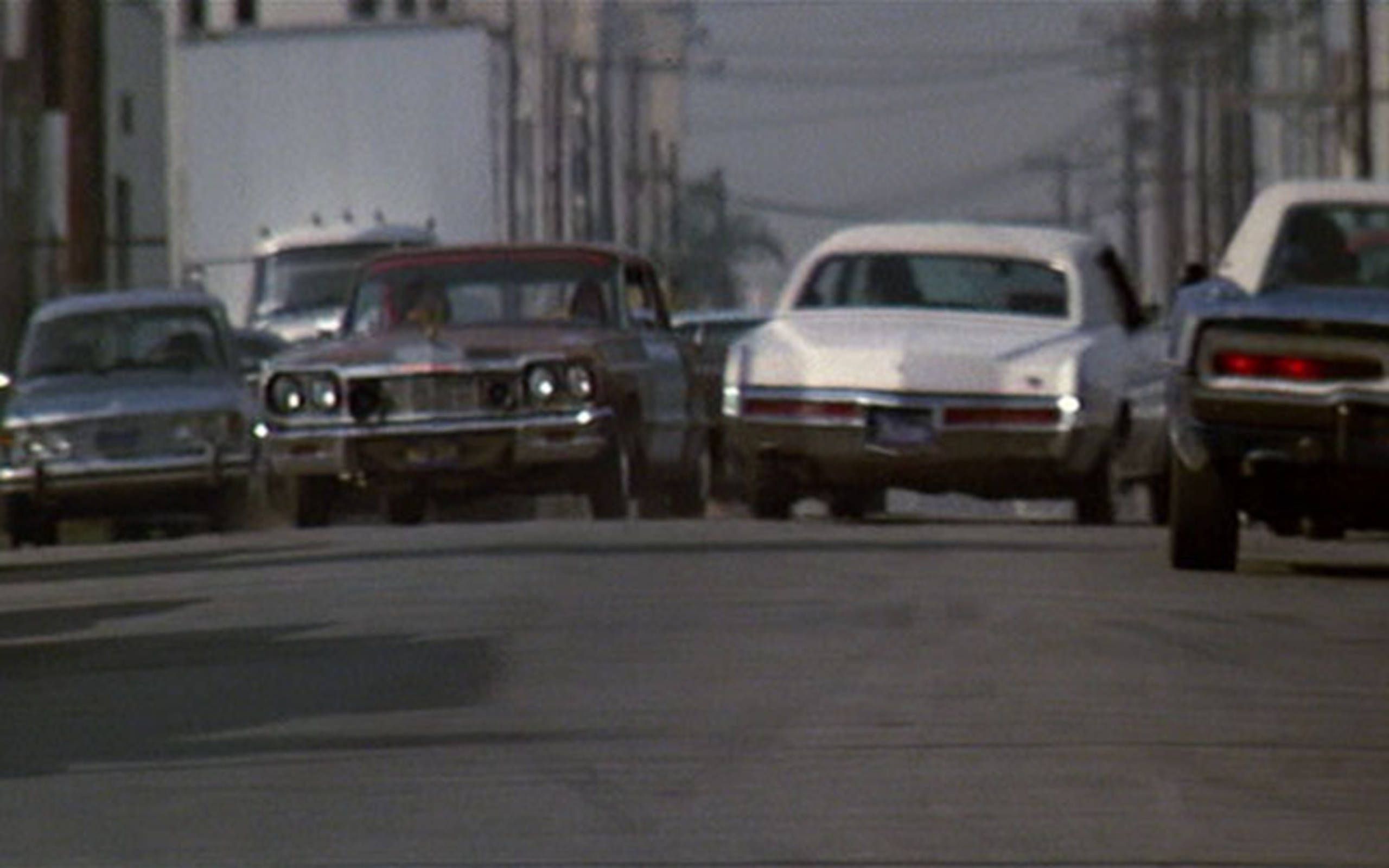 In the film, Cheech & Chong realize that they need to score some weed before their band can practice, so they climb into Cheech's 1964 Chevrolet Impala Super Sport, the Search Boys' "Searchin'" comes on, and they proceed to drive past some incredible vehicles. First there's a red Chevrolet Corvair to get us warmed up, then we see the Chevy squeeze past a late-'60s Buick Riviera 1971 Pontiac Grand Prix and a '70 Dodge Charger — pretty cool cars, though not uncommon in 1978 California — while a super-rare Volkswagen 412 sits parked nearby.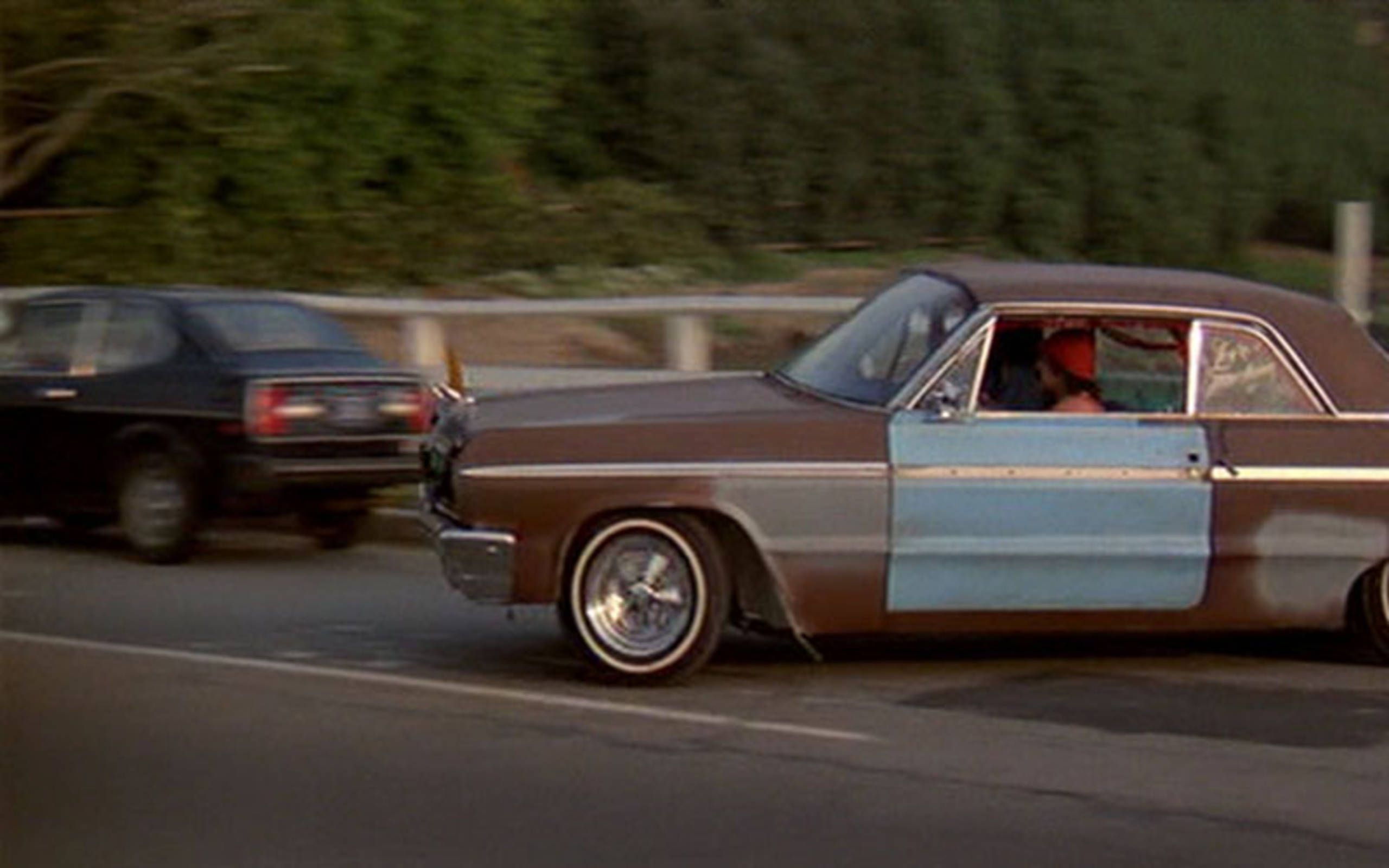 Then, after our hirsute protagonists turn the corner as a beige 1969 Toyota Corona (a car which may well be the exact same one I purchased for $50, three years later and 400 miles to the north) pulls out behind them, we begin the background-movie-cars money shot. You get a glimpse of an odd-looking black car as the Impala hits the next turn, and it's a Fiat 128 Sport Coupe SL — a car type driven by perhaps a couple of dozen Californians in 1978. But we're not done yet…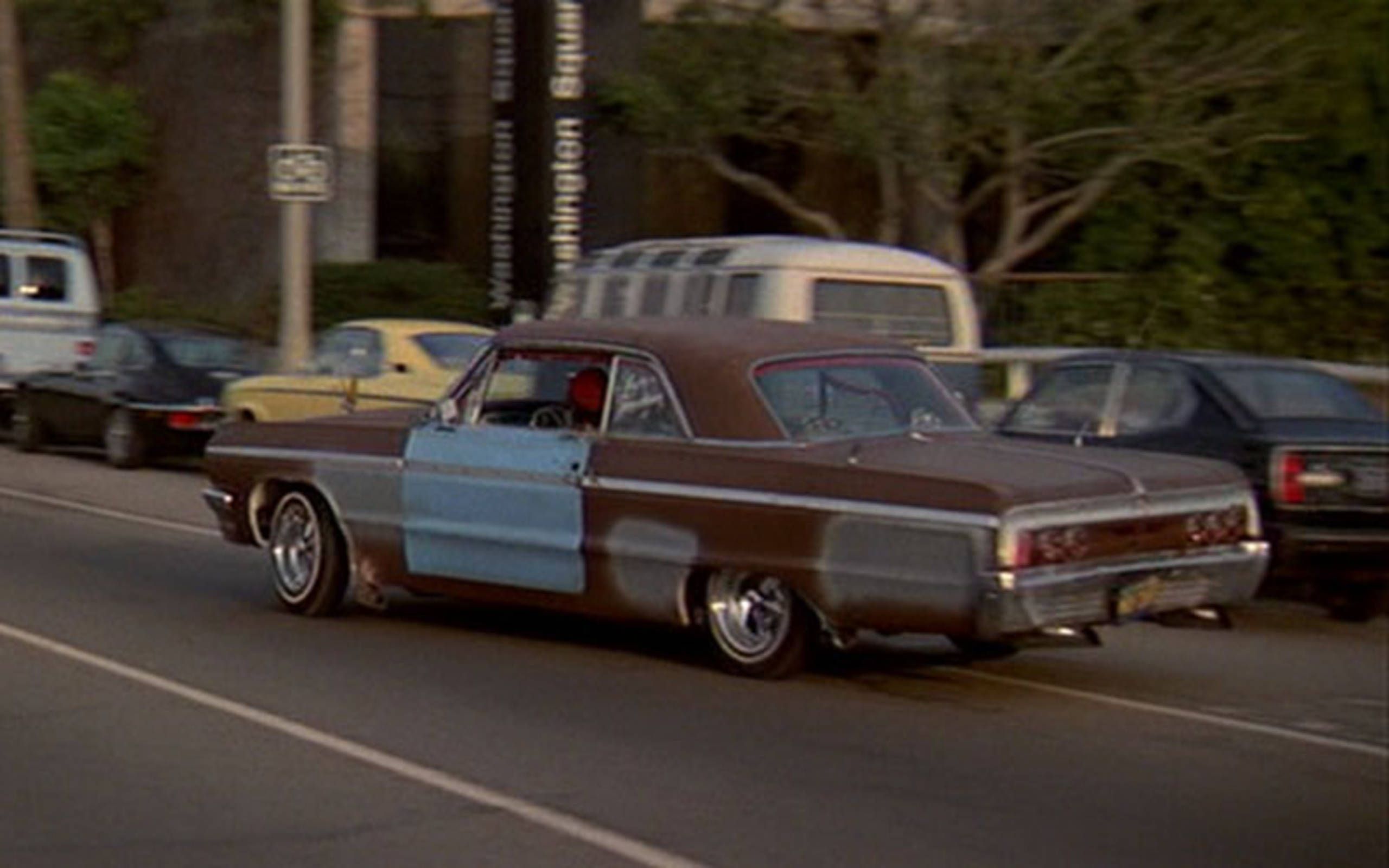 Once the Impala SS lowrider passes the Fiat, the real fun starts. First, there's a crazy-rare-even-by-1978-California-standards 23-window Volkswagen Transporter (worth plenty these days). Just to keep things German, the next car is an Opel Manta, a German GM product that was sold via Buick dealerships in the United States — not particularly uncommon in California at the time, but not something you'd have seen every day.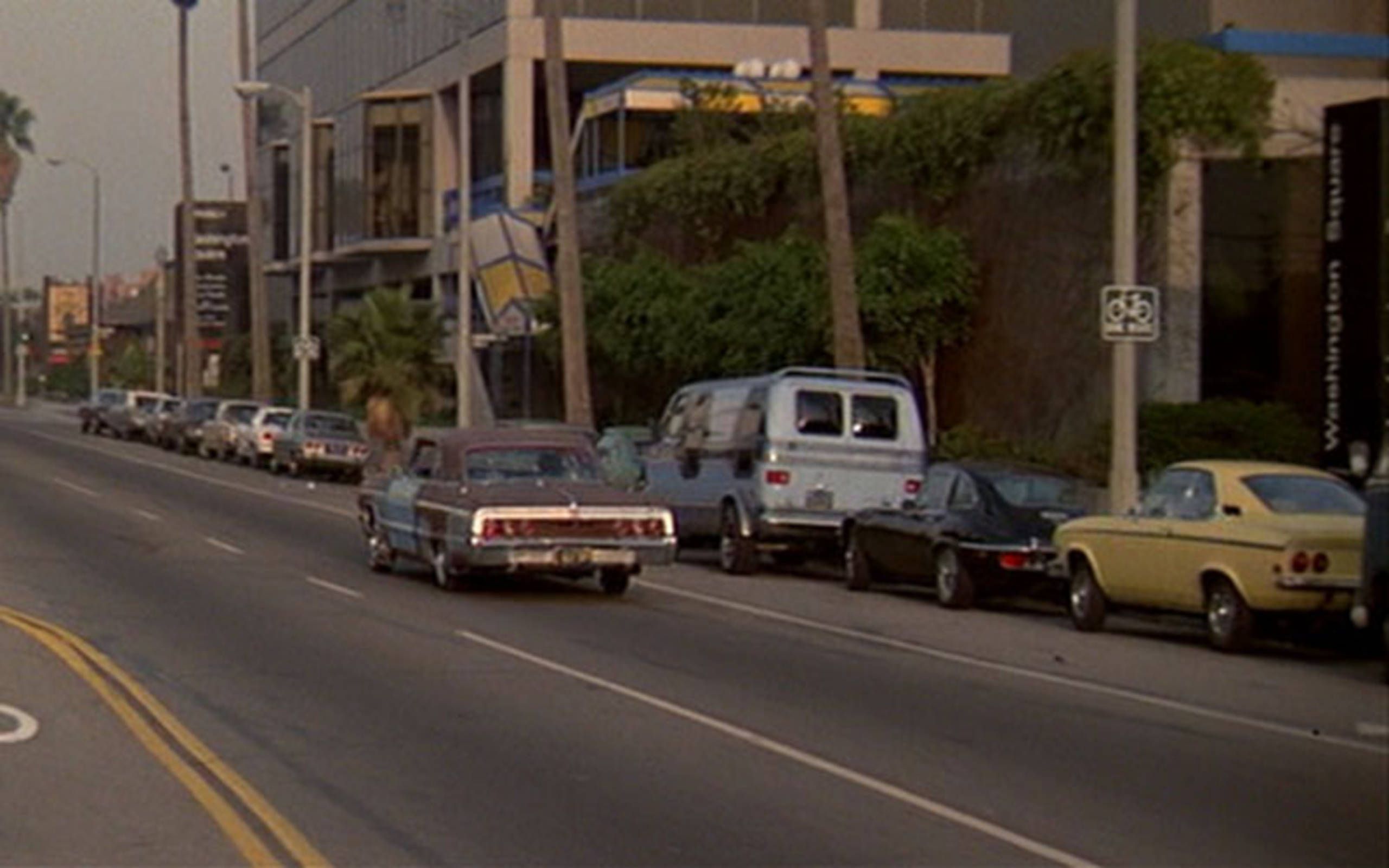 At this point, if you're making this film, you figure why not add a flawless black Jaguar E-Type coupe to this lineup? Then, as your in-joke to the automotive cognoscenti, a period-perfect custom van with giant bubble windows, wheel flares and roof spoiler.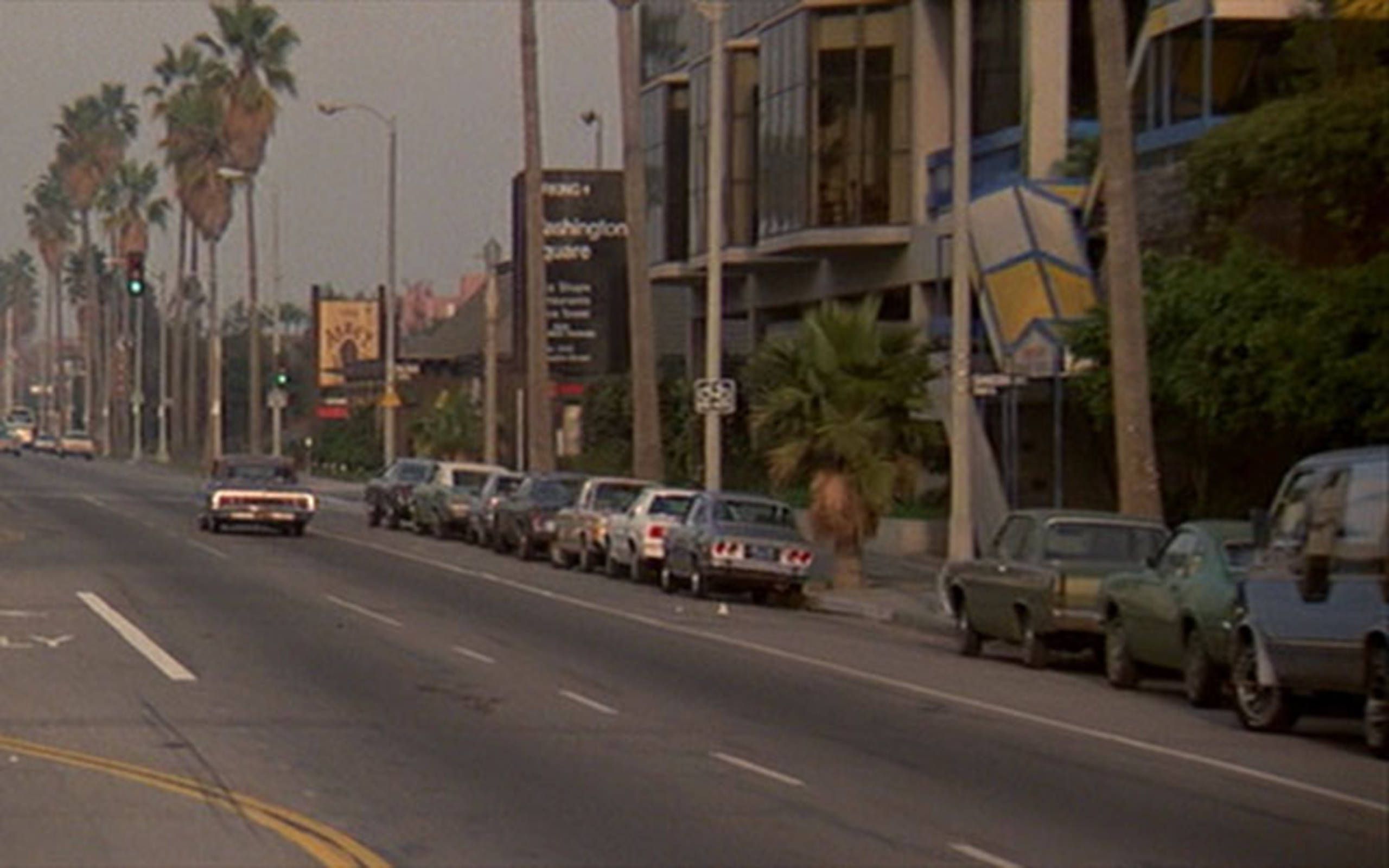 After the van, we can see what looks like a Ford Maverick (or perhaps its Mercury Comet badge-engineered sibling) and a '66 or so Dodge Dart — both dime-a-dozen cars at the time, but presumably still interesting to future viewers — followed by a Mazda RX-2. Meanwhile, a red convertible sports car turns left across the Impala's path; it's hard to tell on the small screen, but it might just be a Datsun Sports aka Fairlady.
The rest of the film has much to offer the lover of cool vehicles, of course; there's Sergeant Stedenko's AMC Ambassador sedan, the Buick Sportwagon of the Wrongly Busted Nuns, Chong's Rolls-grille-equipped Volkswagen Beetle and plenty more. But that one-minute sequence remains a classic of movie-car glory.