Fox's first primetime series, Married…with Children, remains notable for its risqué jokes and abrupt cancellation—as well as delivering the fledgling network a ratings hit at just the right moment. Have you wondered what the members of the lovably low-class Bundy clan have been up to since Married went off the air?
Ed O'Neill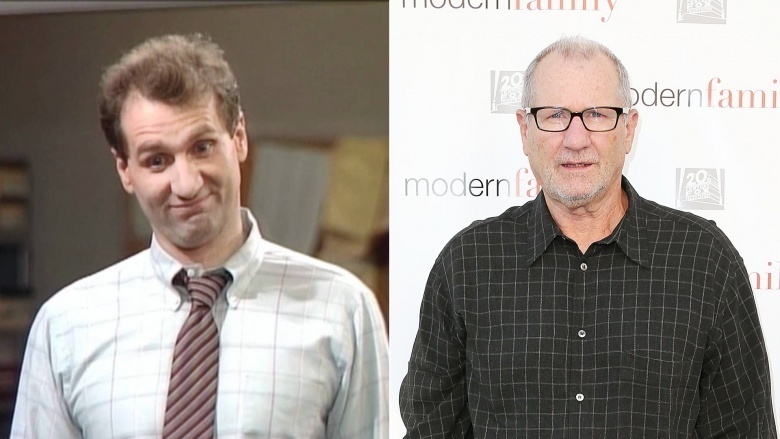 Ed O'Neill has worked steadily since finding fame as curmudgeonly shoe salesman Al Bundy. That isn't to say he hasn't suffered through a few dry spells, though. O'Neill starred in a number of short-lived projects after Married, including John from Cincinnati, Big Apple, and a 2003 attempt at relaunching Dragnet. (Don't worry if you've never heard of any of them.) Things turned around in 2009, when he landed the role of Jay Pritchett on ABC's award-winning, long-running Modern Family sitcom. Aside from moving him into a higher tax bracket (in both his personal and fictional lives), playing Jay also means O'Neill gets paid to pretend Sofia Vergara is his wife—which is way better than Al's four-touchdown game claim to fame. O'Neill has also found the time to earn a black belt in Brazilian jiu jitsu—not bad for a guy who turned 70 in 2016.
Katey Sagal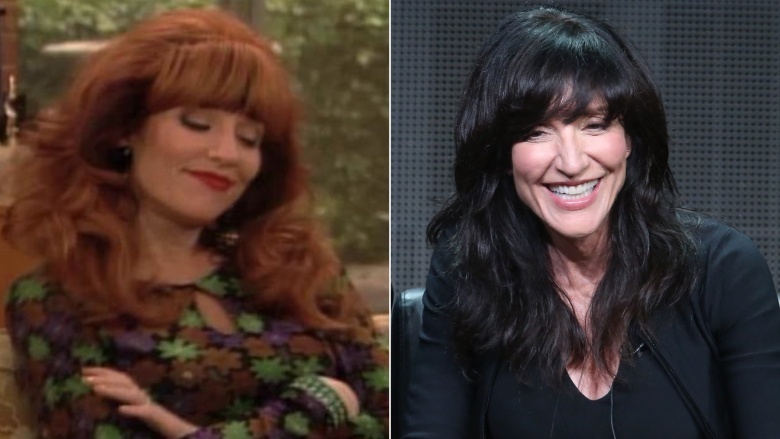 Katey Sagal has been harder for her Married…with Children fans to spot in recent years. It's not because she hasn't worked, though—it's just that she ditched Peg Bundy's giant red helmet of hair. In addition to a long-running gig as the voice of Turanga Leela on Matt Groening's animated Futurama, Sagal worked alongside the late John Ritter on 8 Simple Rules before scoring a role on a little show about a group of motorcycle enthusiasts called Sons of Anarchy. Sagal's work as the vicious Anarchy matriarch Gemma Teller Morrow was a far cry from her days as Peg: instead of scarfing down bonbons, she proved she was just as good at kicking butt and taking names. Of course, the fact that she's Anarchy creator Kurt Sutter's wife didn't hurt her chances of nabbing the part, but she definitely made the most of the opportunity: nominated for nine awards during the show's run, Sagal took home a Golden Globe and a Prism Award.
Christina Applegate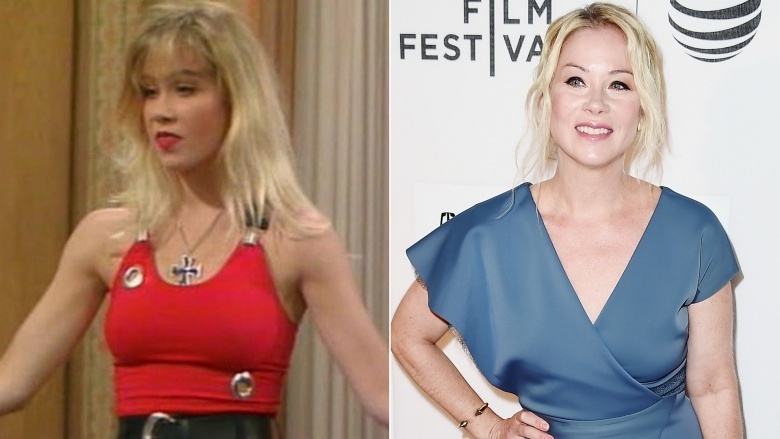 Christina Applegate was a fan favorite as lovable blonde bombshell Kelly Bundy on Married…with Children, but finding another hit series has been easier said than done in the years since the show's cancellation. Her first starring sitcom role, as the titular single mom in NBC's Jesse, lasted only two seasons between 1998-2000; her next TV project, ABC's Samantha Who?, was canceled after 35 episodes. She's continued to work in film, co-starring in hits like The Sweetest Thing and the Anchorman movies, but it hasn't improved her television luck—her third shot at post-Married sitcom hit, Up All Night, was also off the air after two seasons and 35 episodes. But all that professional turmoil is nothing compared to the personal battle she faced in 1998, when Applegate discovered she had breast cancer. Luckily, it was found in its early stages, and after a double mastectomy, she emerged cancer free.
David Faustino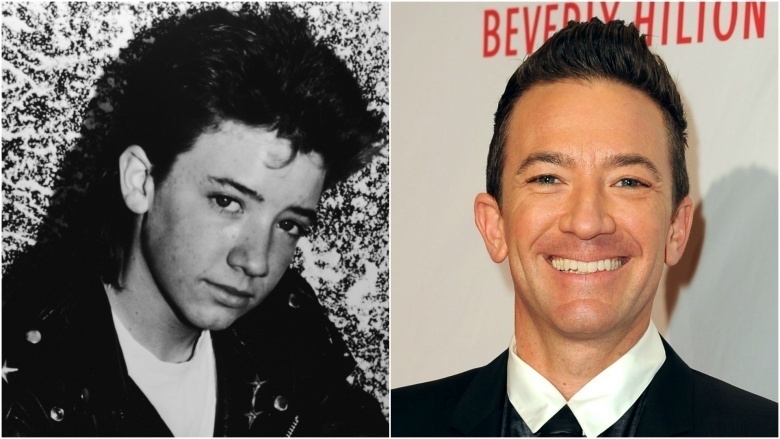 Married…with Children proved to be the height of former Bud Bundy David Faustino's acting career. While he's worked consistently, most of his gigs were one-off appearances; the most prominent, such as Entourage, feature him playing himself. On the other hand, his voice acting career has been more prosperous. He's lent his vocal talents to popular kid-focused series like Winx Club and The Legend of Korra. But the best thing about Faustino's post-Married…with Children life, aside from shedding that glorious mullet, is his ability to stay out of trouble. Unlike many former child actors, Faustino hasn't amassed a collection of mug shots. He does have one arrest for marijuana possession in 2007, according to Fox News, but other than that, Faustino's been an angel. Maybe some of that good karma will pay off and his forthcoming Married…with Children spinoff series will be a hit.
Amanda Bearse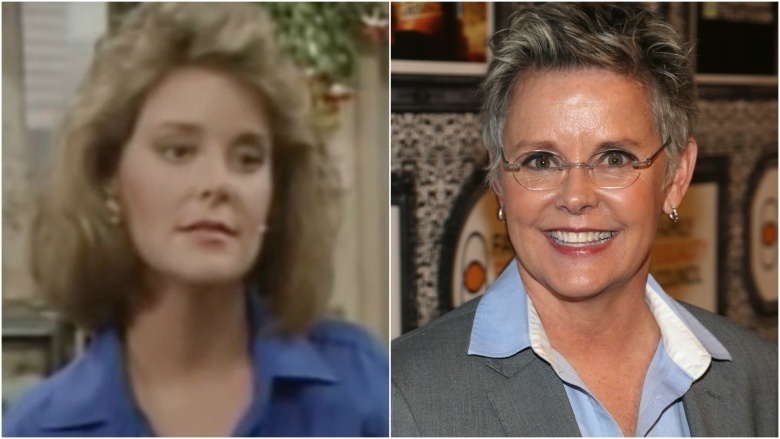 If it seems like Amanda Bearse, who played Bundy neighbor Marcy Rhoades-D'arcy, disappeared from the TV screen following Married…with Children's end, that's because she pretty much has. Since 2001, she's only appeared in front of the camera six times (seven if you count her appearance in Drop Dead Diva). However, her directing career's taken off. She's lent her camera talents to programs like Dharma & Greg, MADtv, and the Rosie O'Donnell-produced The Big Gay Sketch Show. Off the set, Bearse revealed some real-life animosity between her and her television adversary Ed O'Neill. When she wed Carrie Schenken in 2010, O'Neill didn't get an invite because Bearse feared he'd laugh during the ceremony. After teasing her about her chicken legs for over a decade, what'd he expect?
Ted McGinley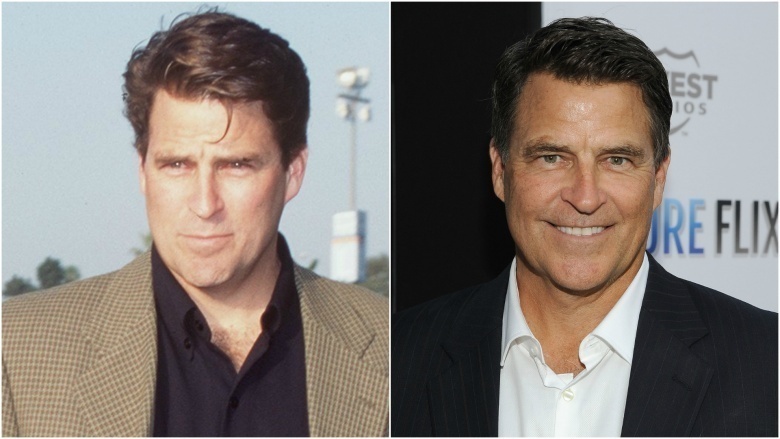 Ted McGinley, known as much for his Love Boat appearances as his work playing male bimbo Jefferson D'Arcy on Married…with Children, has worked consistently since 1997 without landing anything permanent. His most prominent role came courtesy of Hope & Faith, which catapulted Kelly Ripa's career (and no one else's). In fact, many consider McGinley's series presence so lackluster that he's been accused of carrying the McGinley Curse, which posits that adding him to a show's cast all but guarantees its cancellation. McGinley counters that accusation by pointing out that many of the shows he's appeared on (including Happy Days) lasted for several seasons after he came aboard. Point McGinley.
David Garrison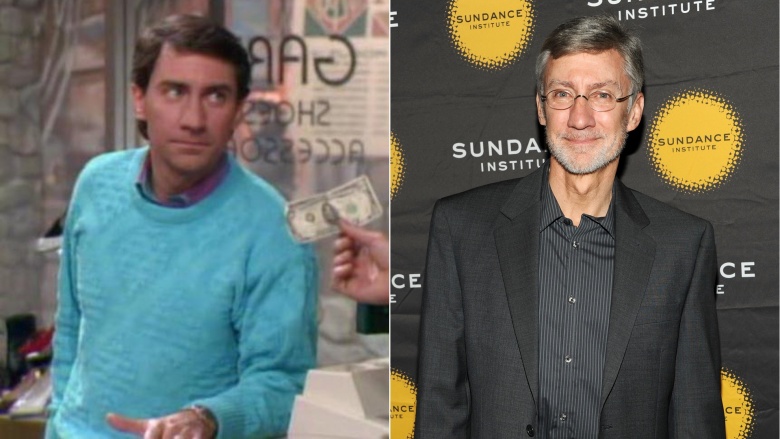 David Garrison gained television fame as Steven Bartholomew Rhodes and continues working in television from time to time. Since he left Married…with Children, Garrison's made dozens of primarily one-off appearances on shows like Arli$$, The West Wing, and The Good Wife. However, his first love has always been the theater, to which he returned—and it's a good thing he did. In addition to appearing in Broadway productions of Bells Are Ringing and The Visit, Garrison was part of the original cast of the hit Wicked, in which he played the Wizard of Oz.
Michael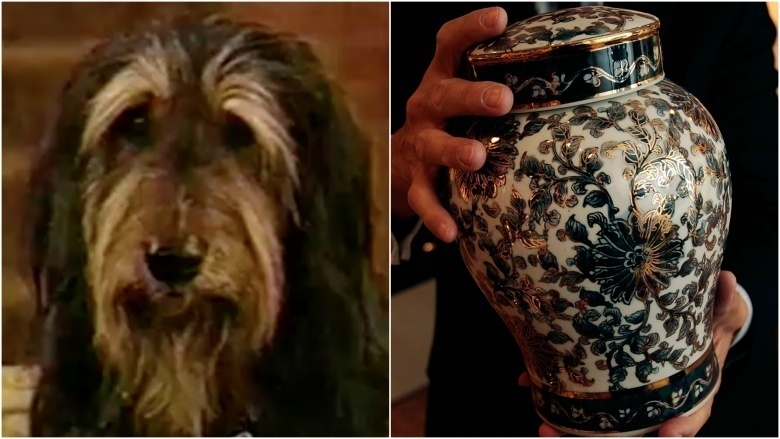 Known to most as Buck, the Bundys' understandably self-preserving Briard, the dog whose real name was Michael retired in 1995, before the show ceased production. As true fans know, Buck was replaced by Lucky, the ironically-named Cocker Spaniel possessed by Buck's reincarnated spirit. Sadly, Michael actually died less than a year after his final appearance, on May 28, 1996, so he didn't get to enjoy retirement for very long. But he did avoid the unceremonious firing his former castmates suffered, so maybe he was the lucky one in all of this.