M*A*S*H
Which 'M*A*S*H' Actors Appeared In The First And Last Episodes?
Mobile Army Surgical Hospital. MAS*H had a runtime as long as its expanded name, and naturally not every cast member could make it in every episode – or even every season. So, who, in this broad roster, was there for the very beginning and ultimate end? Right away, it's easy to name Alan Alda and Loretta Swit, but is there more to it than that?
MAS*H ran for 11 seasons encapsulating 256 episodes from September 17, 1972, to February 28, 1983. Alda can boast of appearing in every single of those two-and-a-half hundred entries. Swit comes in close with 239, but she is not the only one.
Alan Alda and Loretta Swit were there for the start and end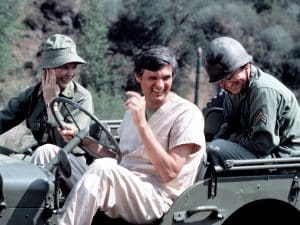 In addition to Alda appearing in every MAS*H episode, he and Swit are two of the few to have appeared in the premiere and the finale. However, Outsider notes some detective work that fans did to explain why, and who else might qualify for this distinction.
Reportedly, these two are the only ones credited as such because the editors reused season five's opening, thus impacting which names received credit. Fans also note that the character of Father Mulcahy was in both the first and last episodes. However, this does not extend to the actors, plural, who played him, since Dennis Christopher took over for George Morgan from the pilot.
It all goes down the drain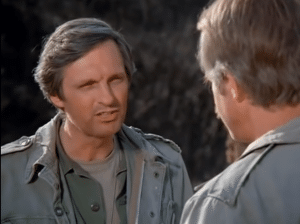 Of the hundreds of M*A*S*H episodes to air, Alda wrote 31 of them, and one of those included the finale. Alda first started directing for the show back in season two with the episode "Mail Call." Though he had a decent amount of experience by the time he worked on the finale, it was full of unexpected hiccups.
For one thing, a brush fire erupted at Fox Ranch, located in Malibu Creek State Park. The crew ended up filming the inferno, which added to the episode's runtime already set at 90 minutes. MeTV also writes that so many people were gripped by the show that they stayed glued to their TVs until it ended; only then did they, as one, rush to the bathrooms. Reportedly, everyone flushing at once caused a pressure drop that in turn brought water from the Catskills to New York. That's one way for a show to be remembered!