CBS' "The Jeffersons" is without doubt one of the funniest sitcoms in TV history, which is all the more impressive because it was a spin-off of "All in the Family," another highly esteemed show of the genre. While George (Sherman Hemsley) and Louise Jefferson's (Isabel Sanford) new adventures as wealthy, business-owning New York City family never really got the ending they deserved, the show has more than earned its place in TV history.
"The Jeffersons" ran from 1975 to 1985, and though many of its stars went on to have prolific careers, their characters in this legendary show were arguably their defining roles. As such, you may not have kept tabs on what all of them have been up to since the show ended — and thanks to the unforgiving realities of time, this means you might not have realized that many of them aren't with us anymore. Let's take a look at "The Jeffersons" actors that you may not know have passed away.
Isabel Sanford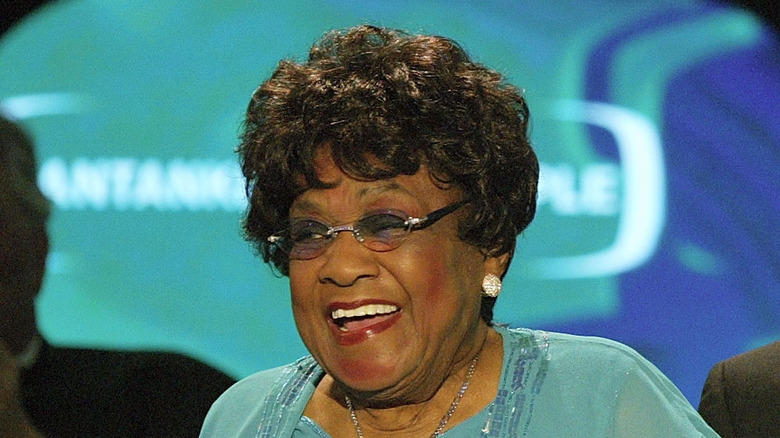 It takes a special kind of person to keep a guy like George Jefferson in check. The gentle but extremely sharp-tongued Louise Jefferson is the perfect foil to her angry and opinionated husband, and Isabel Sanford played the role so well that she was nominated for the Outstanding Lead Actress in a Comedy Series Emmy for seven consecutive years between 1979 and 1985 — and won the award in 1981. 
Apart from her acclaimed role as "Weezie," Sanford was active in the business since the late 1960s, and her final acting credit was a voice acting role in a 2004 episode of "The Simpsons" — voicing a version of herself, no less. Unfortunately, that year turned out to be fateful for her, as the actress died in July 2004 in Cedars-Sinai Medical Center in Los Angeles (via Today). According to her publicist, the 86-year-old Sanford died of natural causes.
 One of the reasons Sanford so excelled in the role of Louise was that the story of a blue-collar family finding success hit fairly close to home (via the Los Angeles Times). "I was told many times to forget show business, I had nothing going for me," Sanford said. "But I pursued it anyway. Voila!"
Sherman Hemsley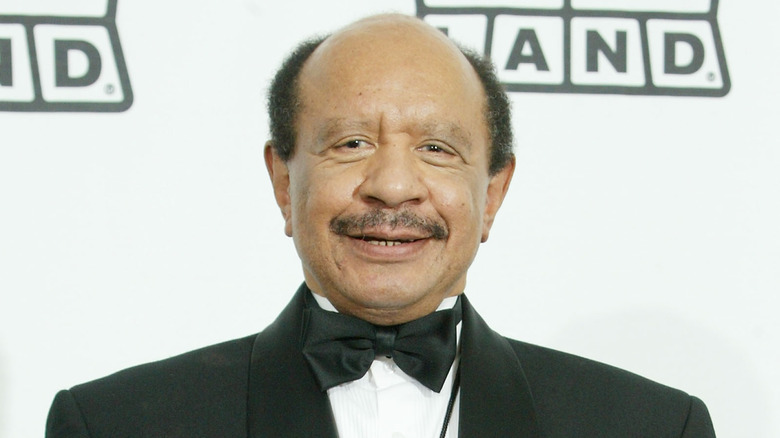 Sherman Helmsley's George Jefferson was a truly trailblazing television protagonist, and the actor was nominated for multiple awards for the role, winning a NAACP Image Award in 1982 and a joint TV Land Award with Isabel Sanford in 2004. Apart from his lengthy tenure as George in "All in the Family" and "The Jeffersons," Helmsley also appeared in a third esteemed sitcom, "The Fresh Prince of Bel-Air." Before he struck gold with his most famous role in 1973, he was already a noted Broadway performer (via Broadway World), and he worked as an active actor until 2011.
In July 2012, the 74-year-old Helmsley died of a growth in his lung in El Paso, TX (per Today). Unfortunately, his passing wasn't without issues, as his half-brother and his business partner — whom Helmsley had named the sole beneficiary in his will just a month before his death — started fighting over his will (via The Hollywood Reporter). As a result of this dispute, Helmsley couldn't be buried in four months, and the battle over his will raged on for years. At one point, there was even talk of exhuming his body and relocating it to Pennsylvania according to his brother's demands, though the court eventually decided against this. 
Zara Cully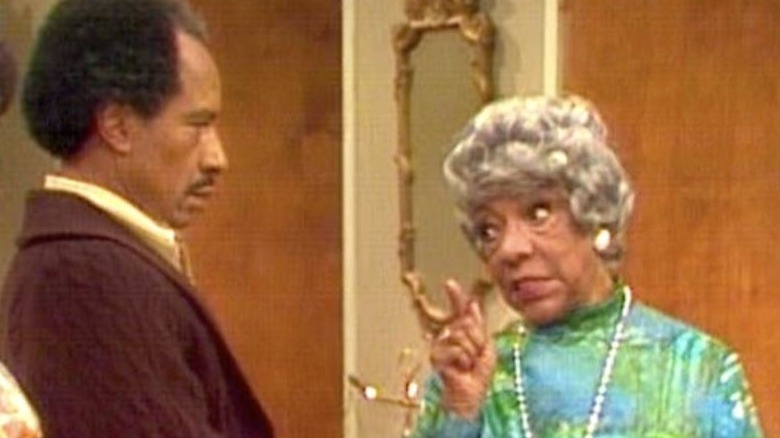 Olivia Jefferson was one of the great sitcom moms. Like the rest of her family, Mother Jefferson debuts in "All in the Family" and immediately develops an antagonistic relationship with Archie Bunker (Carroll O'Connor), thanks to the latter's characteristically ham-fisted comments. Over time, Zara Cully's character becomes a very entertaining combination of a nice, old lady and a mother-in-law from hell. As such, many fans were likely disappointed when she left the show after Season 4.
Unfortunately, the reason behind her departure was far more tragic than just quitting the show to pursue other interests. Cully was already in her 80s when she worked on "The Jeffersons," and per the St. Petersburg Times, the prolific actress died on February 28, 1978, at 86 years old. Per Jet magazine, the civil rights organization NAACP (National Association for the Advancement of Colored People) awarded Cully's work with a posthumous Image Award. 
Roxie Roker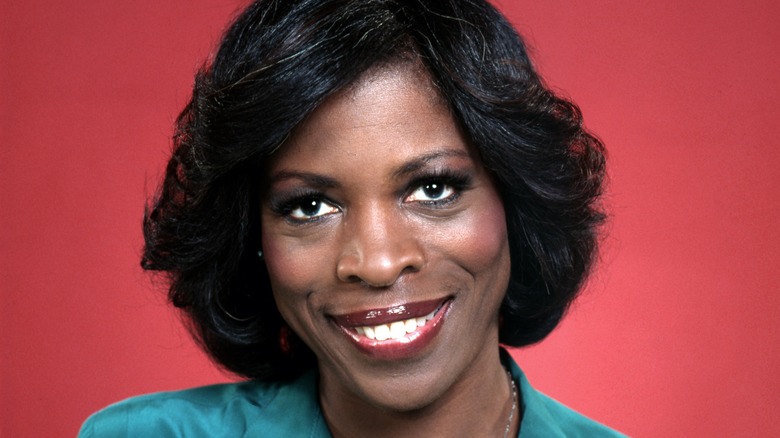 Roxie Roker, who played Helen Willis in "The Jeffersons," was 66 years old when she died on December 2, 1995 in Los Angeles (per The New York Times). Apart from her legacy as one half of the very first interracial marriage on television, she was the mother of rock star Lenny Kravitz, and the grandmother of actress Zoë Krawitz. Before her untimely death of breast cancer, Roker also made a name as a noted stage actress and an active, decorated community worker.
Understandably, Roker's family has every reason to be proud of her.  "I don't think I really understood it until way later in my life because you have to have a bigger perspective of what's going on in the world," Zöe Kravitz reflected her grandmother's legacy to Harper's Bazaar. "When I got older I realized, 'Oh, that's why it was a big deal that my grandmother was married to a white man on the show.' I had mixed parents, so I didn't see it as a big deal. Then when I was educated about what the world was like, I realized, 'This is a huge deal.'"
Mike Evans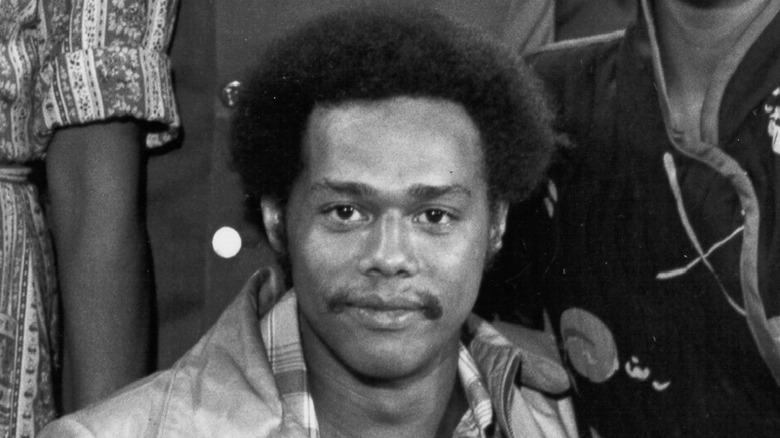 Mike Evans was the first and arguably better-known of the two actors who portrayed Lionel Jefferson, the son of George and Weezy. After portraying the iconic character in "All in the Family" and the first season of "The Jeffersons," Evans returned as Lionel from Season 6 onwards. However, you might not know that this is just one part of his sitcom legacy. Evans was also a co-creator and writer for the CBS sitcom "Good Times," another "All in the Family"-adjacent show that spun off from "Maude."  
Evans wasn't particularly active in the acting scene once "The Jeffersons" ended, and stopped acting altogether after one final guest star appearance in an episode of the Chuck Norris-starring CBS crime show "Walker, Texas Ranger"  (via The New York Times). It appears he moved on to real estate investments. In December 2006, he died of throat cancer in Twentynine Palms, CA. The sitcom legend was just 57 years old. 
Franklin Cover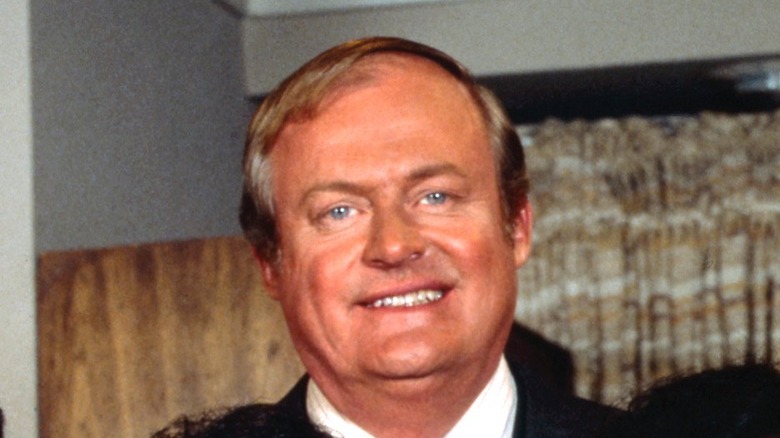 One of "The Jeffersons'" most prominent supporting characters was Tom Willis, the titular family's neighbor who was married to Roxie Roker's Helen Willis. The character debuted in the "All in the Family" episode "The Jeffersons Move on Up," and went on to appear in all 11 seasons of "The Jeffersons." Though the long-running role was quite understandably actor Franklin Cover's best-known one, he was no slouch on other acting fronts, either. He was a prominent guest star in many of the most popular shows of the 1980s and 1990s, appearing in everything from "Love Boat" to "Columbo." He also had roles in some pretty iconic movies, such as the 1975 version of "The Stepford Wives" and Oliver Stone's "Wall Street." 
Cover died in February 5, 2006 at Lillian Booth Actors' Fund of America Home in Englewood, NJ, according to The New York Times. The cause of the 77-year-old actor's death was pneumonia.
Paul Benedict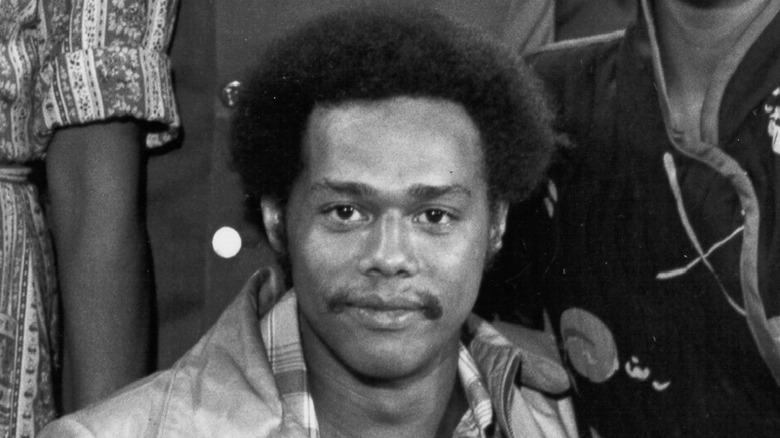 "The Jeffersons" subverted a great many audience expectations at the time, and the stereotype of a stuffy English guy wasn't exempt from this. Paul Benedict played one of the Jefferson's neighbors, the United Nations interpreter Harry Bentley. Though the tall, tweed-clad Bentley certainly looks the part of the quintessential Englishman, he's actually an eccentric, expressive and well-meaning goof with a tendency to turn up at the Jeffersons' door at most inopportune moments — in other words, he's arguably closer to chaotic sitcom characters like Kramer (Michael Richards) in "Seinfeld" than the reserved Brit characters of yesteryear.
Benedict got his start in the Theatre Company of Boston, sharing the stage with legends like Al Pacino, and in fact creating somewhat more buzz than them (via Boston.com). However, unlike his peers, the actor — who had acromegaly, the hormone disorder Andre the Giant also had — gravitated toward a career in comedic performances, and achieved success in movies like "This Is Spinal Tap" and "The Addams Family," in which he portrayed the titular family's neighbor, Judge Womack (per the Los Angeles Times). He was also known for his role as the Numbers Painter in "Sesame Street." 
Like some other "The Jeffersons" alumni, Benedit worked until the end. His final screen credit is the 2008 movie "Side by Each," and on December 1 of that year, the 70-year-old actor was found dead in his home. Per Vineyard Gazzette, the beloved actor died of natural causes.